Ya Salam !
Sara Alexander's BIGGEST show ! Full of vital energy… and so contageous !
Because they go right to your heart.
At the crossroads of jazz, rock, oriental, balkans, gypsy, celtic, gnawa, tsigane, jewish… musics, more than ten 10 virtuoso soloists, all coming from different cultures, are brought together around Sara Alexander in a true celebration of culture Jamming !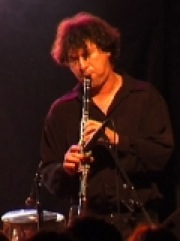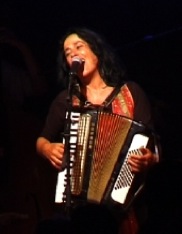 Their music has no frontiers.
It has roots and is nourished in innumerable gatherings, friendship, deep listening and sharing of experiences, traditions, and of their very souls.
Musical voyagers, they have in common virtuosity, generosity, rythmic fluidity and the cultural paradigns from which they come and which they have traversed to reclaimed an genuine identity where each regains his uniqueness through the others
Here are the names of most of the musicians whom participated to the Ya Salam ! shows the last years :

Stephen BEDROSSIAN, Abdelmajid BEKKAS, Lahouari BENEDJADI, Philippe BOTTA, Philippe BRIEGH, Melchior CAMPOS, Anello CAPUANO, Javier CEREZO, Sophia CHARAÏ, Mathias DUPLESSY, Emek EVCI, Safian KENANI, Arach KHALATBARI, Safi KENANI, Khalid KOUHEN, Sébastien LETE, Manu LEHOUEZEC, Ravy MAGNIFIQUE, Thomas OSTROWIESKI, PierreRIGOPOULOS, Patrick SCHOUKROUN, Louis SORET, Hervé TEBOUL, Tzvika VOLTOCH… (vocals, accordion, ud, saz, guitars, clarinet, violin, saxophones, bagpipes, flute, neys, hajouj, bendir, tabla, zarb, daf, derbouka, cajon, reqq, contrabass, drums...)